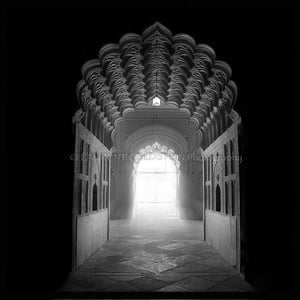 €

210.00
"A Lightning Instant"
Lucknow, India, 2010.
"The creative act lasts but a brief moment, a lightning instant of give-and-take, just long enough for you to level the camera and to trap the fleeting prey in your little box."
(Henri Cartier-Bresson - French photographe, 1908–2004)
Lucknow, the mythical city of Nawabs, allows to travel in time.
This was shot in the Bara Imambara (or Asafi Imambara) complex.
Available in 2 sizes:
- 30cmx30cm (11,81"x15,75")
(Limited edition of 29 prints)
- 50cmx50cm (19,69"x27,56")
(Limited edition of 15 prints)
Please inquire if you would like larger size for price quote.
Each print is hand signed (in front and reverse side), numbered and comes unframed with a certificate of authenticity.
Printed on High-quality photographic paper.
Does not come watermarked.
(All prices include shipping costs.)